Three Unique Places To Photograph Alaskan Wildlife South Of Anchorage
The whole reason you and your camera came to Alaska was to photograph very large animals in their natural environment. You might have waited for weeks to get that money shot of a moose standing in a lily pond eating grass, and when you finally spot that moment, you were driving on a twisty highway without any way to pull over on your way to your next destination.
It happens, believe me. It happened to me.  But I'm here to tell you that even though you may have had to pass that once-in-a-lifetime photo op that totally would have gotten you hired at National Geographic, Alaska has a way of giving you other opportunities that you never would have dreamed possible. Here are three places that guarantee unique wildlife photo opportunities.
The Alaska Wildlife Conservation Center (AWCC) is one of the best animal sanctuaries I've been to and you can photograph many dangerous species in a safe area. Just 47 miles south of Anchorage on Seward Highway, AWCC is a drive through or walk through park that provides orphaned and injured wildlife the care they need, and if possible, re-releases them back into the wild.  Most of the permanent residents arrived when they were too young to fend for themselves and therefore do not have the necessary survival skills to return to the wild. The enclosures are large, some many acres deep, with all natural landscapes.  This is a great place to get close-up face shots of many animals (if you have the right lens).

Image Source:pexels
One resident who was orphaned at a very young age is Kuma, the black bear who likes to hang out in a tree. The AWCC is also working on wildlife projects such as reintroducing the Wood Bison to Alaska where they have been extinct for over 100 years. The stars of the facility are the moose babies. They just tug at your heartstrings with those big brown innocent eyes.
Located in Palmer, about 50 minutes from Anchorage, the Musk Ox Farm is a sustainable agriculture project that was established 60 years ago to protect the musk ox from extinction and provide an economic source to native villages.
These animals do not migrate long distances. Instead they prefer to stay where the food is plentiful, and in the winter move to higher ground where the snow isn't as deep.  You'll find musk ox above the Arctic Circle in Alaska, Canada, Greenland, Scandinavia, and Russia. I don't have any foreseeable plans to go that far north, so this was a real treat.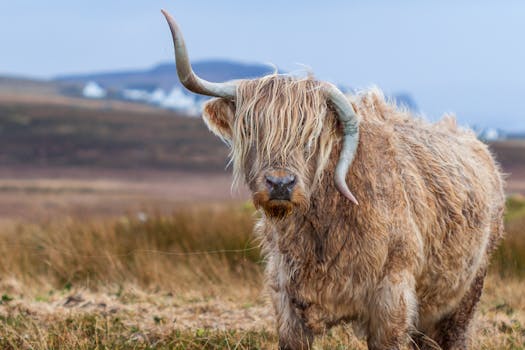 Image Source: Pexels
Domestication of the musk ox has led to a sustainable co-op between this species and the native people of Alaska. In the spring, the farmworkers comb through the musk ox's long course hair to remove the shedding underlying wool called quivut (kee-ee-ute). This exceptionally soft wool is then given to native women in villages to make into fine warm garments like gloves and sweaters to sell. The farm also educates visitors on the natural behavior of the musk ox, and tours like to point out the different personalities.  May and June are the best times to see spritely calves, and September brings awesome bull displays of charging and head butting.
Wildlife boat tours from Seward, Homer or anywhere along the coast are phenomenal for the views and the wildlife encounters. What's unique about a wildlife boat tour is you never know what you're going to see. I went on several during my time in Alaska and saw the usual animals on each tour such as sea otters, Stellar sea lions, puffins, and sea gulls.
The real treat for me was to see orcas and I was blown away with our encounter. The pod swam right under the boat! Some other unexpected appearances were the bow-riding Dall's porpoises, and a Stellar sea lion harassing a humpback whale. The only thing I didn't see from any of my wildlife boat tours was a bear on the shore, but that doesn't mean it couldn't happen.